Andru Wallace has always had a passion for design and making people feel confident and sexy. He got his start in the world of designing bikinis when a friend asked if he could could design a bathing suit for a bikini contest she was planning on entering. When Andru's friend was called to the stage, the first question the judges asked was "Who made your bikini?!" Right after the contest was over Andru was approached by someone who was styling Kim Kardashian and the rest was history!
Andru told me about that moment that started it all, "I saw the whole room turn around to look at me when my friend said I was the designer. It was crazy! I saw how confident she felt in the bikini I had made for her and knew I wanted to help other women and men feel the same way again and again."
Andru founded Haus of Pinklemonaid in 2013, a fashion brand with a focus on making people feel sexy and confident. Since then, Haus of Pinklemonaid has been featured over 65 times in Sports Illustrated Swimsuit and has been worn by celebrities such as Ashley Graham, Ariana Grande, Nicki Minaj and more!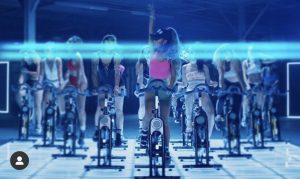 Andru talked about the first time he got featured on the very exclusive magazine.
"I got the opportunity to pitch some designs for the

Sports Illustrated Swimsuit Edition

but there's no guarantee your designs will make it. The day the magazine finally came out was my birthday. I still had no idea if I made it on the magazine. I flipped through the pages not expecting anything and there it was! My suit on no other than Emily Ratajkowski! Best birthday gift ever."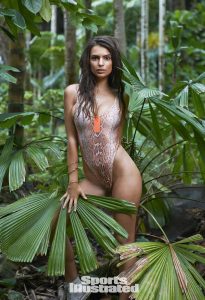 I asked Andru about some of his other favorite HOPL moments.
"It's not every day that a Kardashian wears your designs, much less on a giant billboard in busy LA!" Andru was referring to the giant LA billboard of Kyle Jenner wearing one of his designs to advertise her skincare line.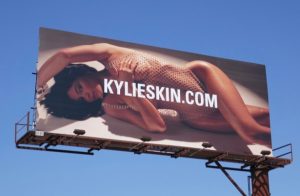 "The beautiful Ashley Graham wearing HOPL in her first Sports Illustrated Swimsuit edition is also a huge highlight! She looked drop dead gorgeous and showed the world that you don't need to be a specific size to feel sexy and confident."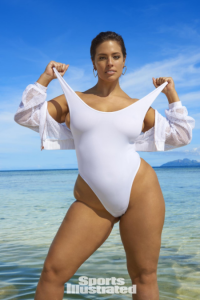 "Anaconda is one of my favorite songs and it's not hard to see why. 1) The song is a bop 2) Nicki Minaj rocks a Haus of Pinklemonaid bathing suit in parts of the video."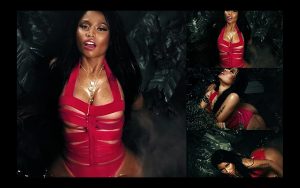 "Oh and seeing the athletes of the US Women's Soccer Team wearing my designs on Sports Illustrated Swimsuit was something else! I mean, they're literal champions and gold medal olympians. It was an honor."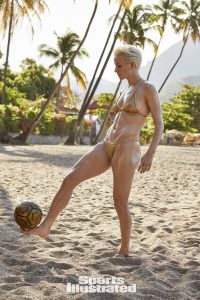 But by far Andru's number one HOPL moment has been seeing the support behind his Mask4Mask project.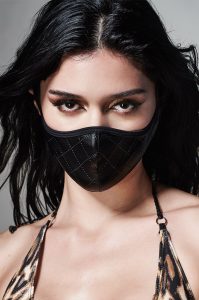 Haus of Pinklemonaid created fashionable, comfortable, all vegan masks and glove sets to help people feel more at ease when in public. And for every mask sold, Haus of Pinklemonaid is donating a mask to the healthcare workers at KAISER LA.
"I decided to start Haus of PinkLemonaid because I've always had a passion for fashion and creating things that make people feel sexy and confident. But as we all know, the world is in a strange place right now and finding ways to feel that way during all of this can be hard. That's why I decided to create the HOPL masks"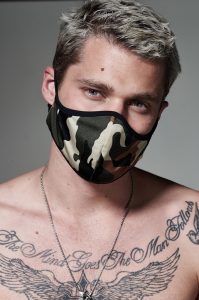 There are several designs, ranging from bright pink, animal print, vegan leather and camo.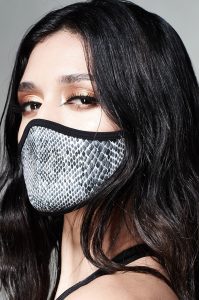 "If people feel good and confident in them, they're more likely to wear them. And that's something that's good for all of us."
Value bundles are also available for people who are looking to purchase more than one.