It is hard to say no to our dogs. After all, they are secretly (or not so secretly) our favorite household member. As pet parents we love our dogs to pieces —showering them with kisses, cuddles, treats and too much food. This "loving" process can unintentionally harm their health and wellbeing.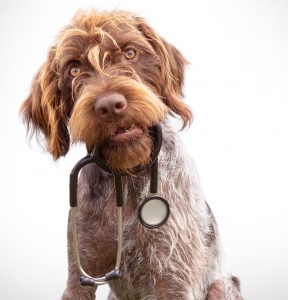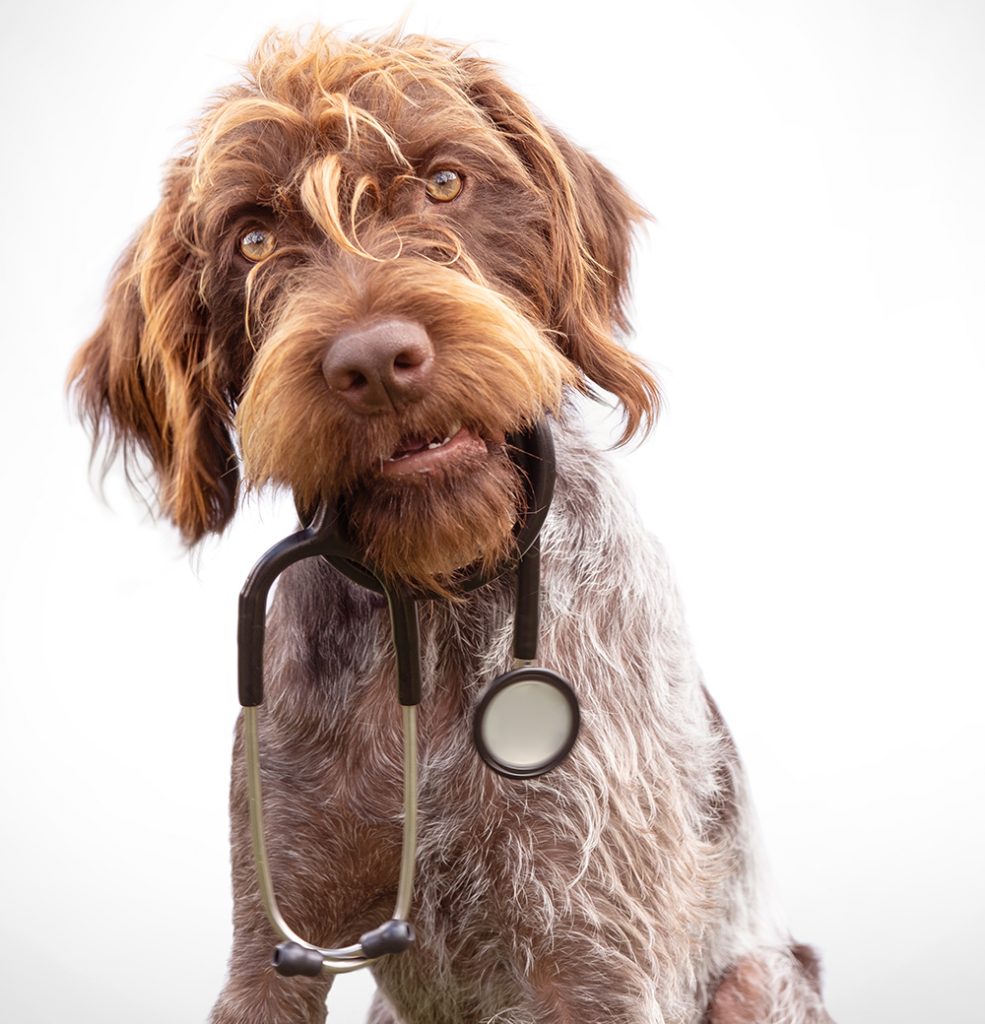 As dog's age they naturally grow less active. They simply are not exerting as much energy. They stop getting the zoomies. (That unstoppable urge to race around the house.) This decline in energy's a signal to you that your dog doesn't require as much food as when a young pup. Essentially, they should consume fewer calories. A cup of food for a pup, can be lessened for an adult dog, and fed even less when reaching the golden years as a senior sport. 
How much we feed them matters
Over feeding is a common mistake pet lovers make. The uncomfortable reality is that just like comfort eating isn't overall good for humans, it is quite worse for dogs, and can actually shorten your dog's life. Diseases such as obesity, diabetes, heart disease, etc., caused by diet are easily preventable for a pet in your care. When left untreated, these diseases can interfere with and permanently harm the quality of your dog's life.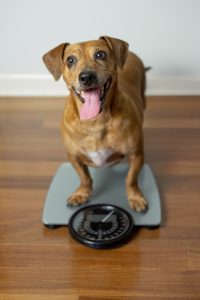 Quality over quantity 
It's not just the amount of food being fed, but also the quality of food. Even if you buy the most expensive luxury brand of dog food – replete with say, rib eye steak, there are some things to consider about what happens along the long journey to your dog's bowl and into his or her belly. How do they take that piece of meat and turn it into a piece of kibble? How do they ensure it is shelf stable?
What the kibble brands won't tell you
Fact is, the kibble journey begins in a big industrial plant. It then goes to a warehouse where it is stored. Next it gets into the hands of a middle man. There it waits for distribution before it is freighted to a store, where it sits on a shelf waiting to be purchased by you. When you finally bring it home you may stack it in the garage or laundry for a while. Finally, the bag is opened exposing it to the air. It likely takes a month or more to feed it all to your dog. Imagine what magical/sinister entity needs to go into that product for it to remain shelf stable from manufacturing to consumption. How do you make a product that won't deteriorate for two whole years? How are the makers preserving the product without harsh processing and chemical treatments? So the last thing you then are going to want to hear is a lecture from a pet store clerk telling you kibble offers more nutrients than fresh whole foods that you lovingly prepare.
"What we eat impacts how we feel, the same is with our dogs" says Siobhan Oldham, a farm girl from New Zealand living in Los Angeles, and a lifelong dog lover. "I believe that a diet free of preservatives, chemicals and harsh processing is healthiest for dogs and humans." 
Siobhan knows this all too well and has lived it first hand. Having grown up on a working farm with a pack of dogs in rural New Zealand, she saw the benefits of feeding fresh meat, whole food vegetables and grains, along with supplementary fortified biscuits to keep these active animals healthy and long living. The diet her family prepared for the dogs ensured they had everything they needed to work each day for fifteen years.  That diet made for a long productive life maintaining top health to the point where they never needed any veterinarian care.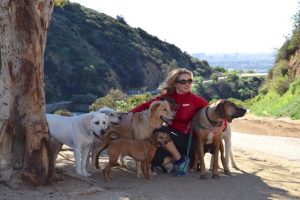 With all these personal experience knowledge. Siobhan was determined to cook for her dog with the most optimal diet she could while keeping it fresh and manufacturing free. She hired a team of specialists that included animal food nutritionists and formulation scientists. Together they created whole food dog recipes and a premix vitamin mineral powder to be added to fresh ingredients for complete and balanced homemade dog food. The simple and easy to serve meals contain everything essential to allow dogs to #livetheirbestlife and thrive. It also gives the owners the ease of tailoring and catering to their dog's specific optimal health needs. The result is the company, Azestfor. The program sees incredible results for dogs—a diet that has them slimmed down and rocking year-round puppy-like energy. A gentle, easy homemade diet that provides better digestion, a stronger immune system, a healthier coat and skin, and increased vitality.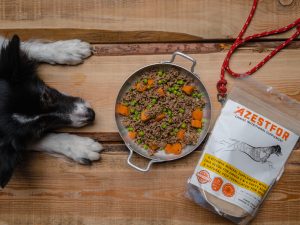 Here's how they work:  Just add a serving of one of the three vitamin flavors to your dog's homemade food. Azestfor has dozens of healthy, homemade dog food recipes on their site for free. Check them out here. 
"Anyone now can make fresh homemade dog food with our

simple and healthy recipes

."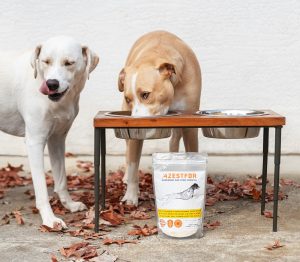 Azestfor quickly built a fanbase of happy dogs and customers
"I wanted to first say thank you for everything that you guys do! I have been struggling to get my German Shepherd to gain weight as well as find a food that she would consistently eat. I tried everything from high dollar kibble to dehydrated food and nothing worked. That is until I found you guys. I have been making her food for 3 months now and she has finally not only gained weight but begs me for food! I am so happy I found you guys!" —Nikki O.
Azestfor also created an anti-inflammatory product made of green lipped mussel.
So You Know: Lab research shows that

Green Lipped Mussel

is an anti-inflammatory product that helps lubricate muscle and cartilage elasticity. It's anti-inflammatory compounds such as omega-3 polyunsaturated fatty acids (ω-3 PUFAs) can ameliorate pro-inflammatory conditions. Give it a try here.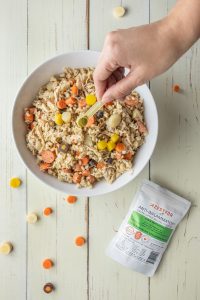 The vet-endorsed supplement can be added to any type of food. Pet owners have reported seeing benefits in as little as two weeks. Dogs and their owners can expect movement with less stiffness, increased range of motion in arthritic joints, a glossier coat, improved digestion for dogs on medication.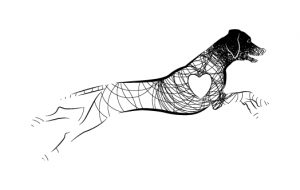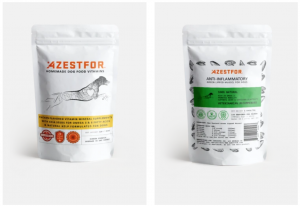 Visit Azestfor.com to learn more about our products.
Shipping is free in the USA and there is a 30-day satisfaction guarantee. *Prices will permanently increase on May 1st.