This quarantine season is about to cancel summer, fall and winter season looks. We have one look now, and it looks a lot like comfort. I have been anti-sweatpants since I first started freelance working from home years ago. The power of putting on denim can be measured. Just ask my bank account. Fact: I always made more content and more money when I was wearing denim than when I didn't bother to change out of sweatpants. I'm still waiting for Brene Brown to weigh in on this worldwide phenomenon but in the meantime, I'll believe that we dress for the job we want to have.
Some of y'all are new to working from home or even just living from home 24/7. I see you. Some of you are making the extra effort to switch out of your night sweatpants into day sweatpants. Me and my high horse and suffocating jeans have really enjoyed watching y'all adapt to quarantine life.
Until I saw those of you who have the audacity to be dressed to kill in a full-on sweatsuit. Why is my feed flooded with soft-hued vignettes of zoomers strumming the guitar and sharing thirst trap TikToks in, dare-I-say, iconic sweatsuits? I humbly concede that quarantine has changed me. I'm not too proud to say I might have been doing it wrong all along. I finally caved and bought my very first "casual luxury" sweatsuit from a Los Angeles-based brand called Mitchell Evan.
The very first thing I noticed was the fabric– it feels like actual (vegan) butter on my skin. It's made of a blend of cotton, linen, bamboo, rayon and hemp. Maybe I'm a novice to luxury items but I literally have no words for the sensation of being wrapped in head-to-toe supple, lavender-cream-tie-dyed perfection. It's been an emotional journey accepting that I won't be receiving any human touch for the next year, but I've made peace with it thanks to these sweatpants. Then, I had to emotionally unpack my identity crisis as a previous anti-sweatpants, militant professional into a person who has replaced human contact with actual sweatpants.
Then, I noticed the silhouette. The women's signature Jet Sweatpants are high-waisted and wide-legged that fall just above the ankle. When I wear them with a nice t-shirt, I actually feel cute as hell. The brand boasts an emphasis on ease and comfort, a slimmer European silhouette, and a Japanese-inspired devotion to quality fabrics. Consider me sold.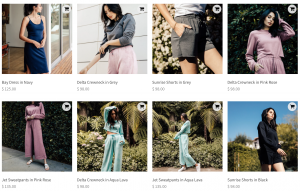 Haul Time
Here are some of the pieces that I got. Do I have a shopping problem? Yes. Do I regret it? No. Okay let's keep it moving. I can't stress this enough–if you're in the hunt for some good quality sweatpants you have to check out the Jet Sweatpants from Mitchell Evan. SWEATPANTS ARE USUALLY NOT ALLOWED TO FIT THIS WELL.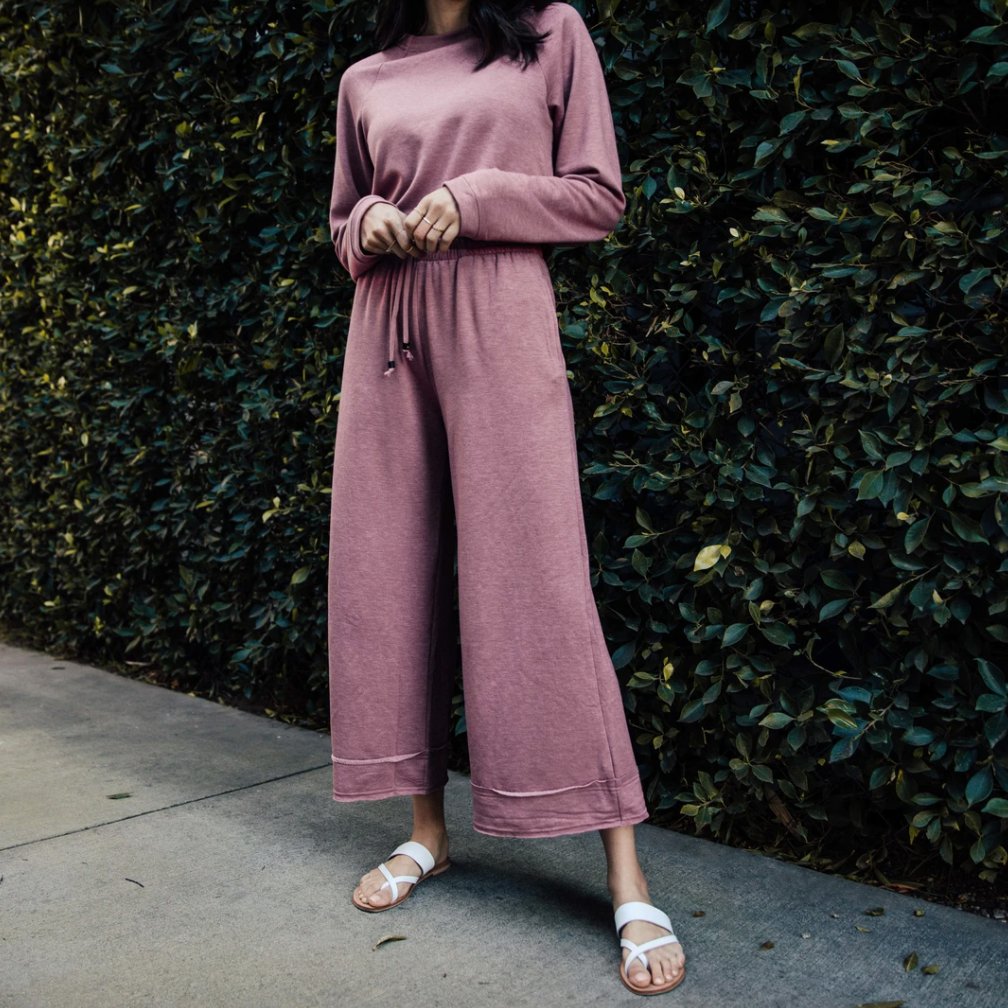 Okay did I get these because they're trending and they're the set I saw the most online? Yes. BUT to be fair I would've picked these anyway but the wide-leg fit gives it a little bit of a flare and the model on the website was wearing them with some cute sandals so hey! I can do that too.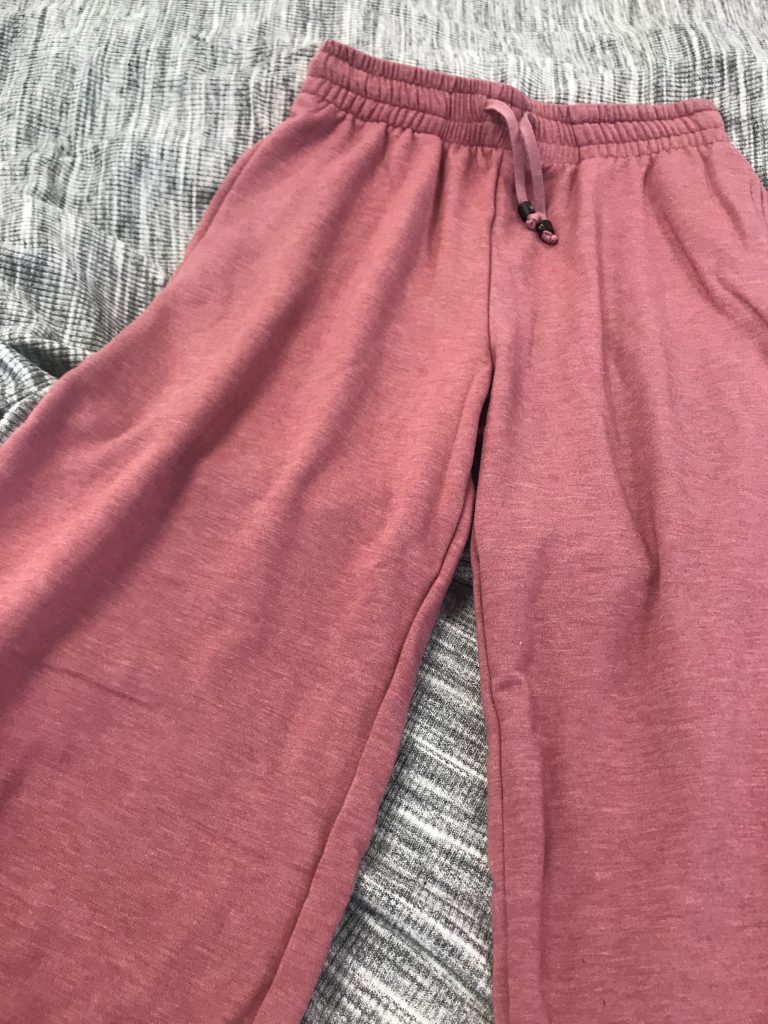 I'm not exaggerating when I say that these are BY FAR the most comfortable pants I've ever worn. I went ahead and also got the matching crewneck and shorts because SUMMER.

I wasn't fully ready to give up the staple pieces in my closet so instead I just exchanged my uncomfortable Forever21 little black dress that rides up and I've had for 3+ years for Mitchell Evan's Bay Dress. The model in the photo wore it as a skirt with a casual t-shirt on top and that completely sold me on it.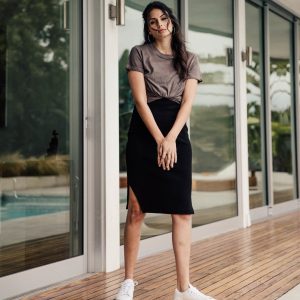 We love a versatile piece.

Especially love the shorts for summer and they're just as comfortable as the pink set.
The brand also has a lot of great pieces for men and if they're anything like the stuff I bought, the quality is going to be amazing.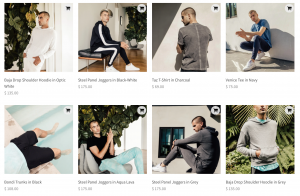 Radical acceptance to our present reality is key, my friends. We are in a Twilight Zone where days have no meaning and it's looking like we won't be back to normal life for at least a year. I'm officially a day-sweatpants convert and a vaccine won't cure me. When you see me again in 2022, I will be wearing these in public and they're so high-quality, they'll probably still look fresh. The brand makes the boldest of claims, saying that their sweats get "softer and better with washing." This is not the same as your fleece blanket that starts out feeling heavenly and gets crunchier with wear. This is a gift that keeps on giving.
With this last LA heatwave, my new normal is considering another installment of "casual luxury" wear–this time, the blue tie-dyed shorts.