We're here. We're queer. And we're bored in the house, bored in the house, bored. Gay bars are closed and if you're anything like me, you entered this quarantine single and have been fighting the urge to respond to the number of toxic exes hitting you up with "Hey, thinking of you. How are you doing?" BARF.
Don't give in! To help, here are 5 super gay things to do in quarantine instead of texting your ex:
1. Start a new queer show that's not 'The L Word'
Don't get me wrong, I love Bette, Alice and the gang but there's only so many times someone can endure watching 'The L Word.' If you haven't yet, I highly suggest watching the reboot but even then, sometimes you just need a new show, with new queer characters to fall in love with. Here are some of my favorite picks:
Atyipcal: It's a very slow build up but totally worth it. It's an overall fantastic show, and the sexual tension between frenemies Casey and Izzie is just the cherry on top. 10/10. You can watch the show on Netflix.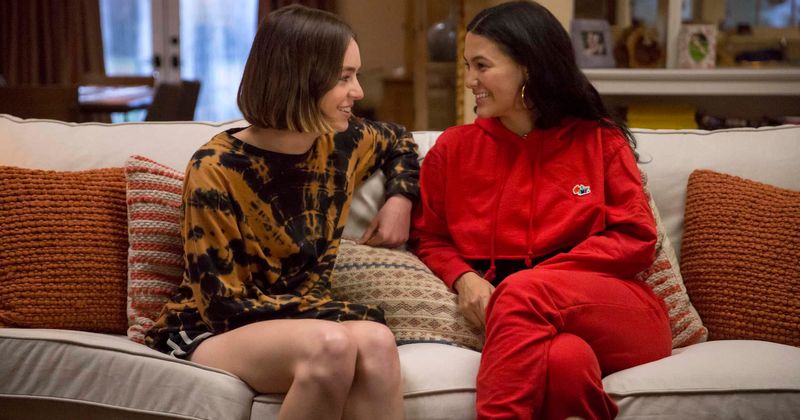 Amar a Muerte: You might need subtitles for this one but it's totally worth it. The chemistry between these two actresses is palpable and they're the biggest supporters of the on-screen relationship. A quick Google search will pull up all the episodes or just the Juliantina (that's their ship name) scenes which let's be real, that's what we really want.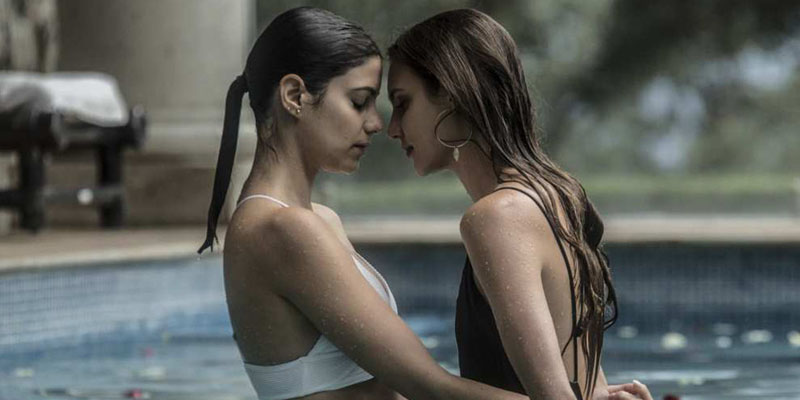 Control/Kontrola: This was only supposed to be one episode and it was a project for film class but after 13 million views they quickly decided to produce more episodes and turn it into a real series with short episodes. The chemistry, the shots, the writing…everything is amazing. And don't worry gays, it looks like we're getting season 2. You can watch season 1 on YouTube.
If you're more of a movie person, here are some fantastic suggestions:
2. Start a TikTok
Hear me out before you roll your eyes. The lesbian content on TikTok is STRONG. Think of it as a more popular version of queer tumblr. And if you're having trouble adjusting your algorithm to only show you queer content, here are some of my favorite accounts to follow:
Speaking of TikTok, there's a queer game that went viral on the platform. YES, A QUEER GAME. The game is "inspired by all your ex-girlfriends," according to its website and is "the gayest drinking game you'll ever play." With directions like, "If you're vegan or vegetarian, take two sips" and "If you're wearing checkered Vans, Take 2 sips, you raging homosexual," bet I was drunk laugh-crying real quick.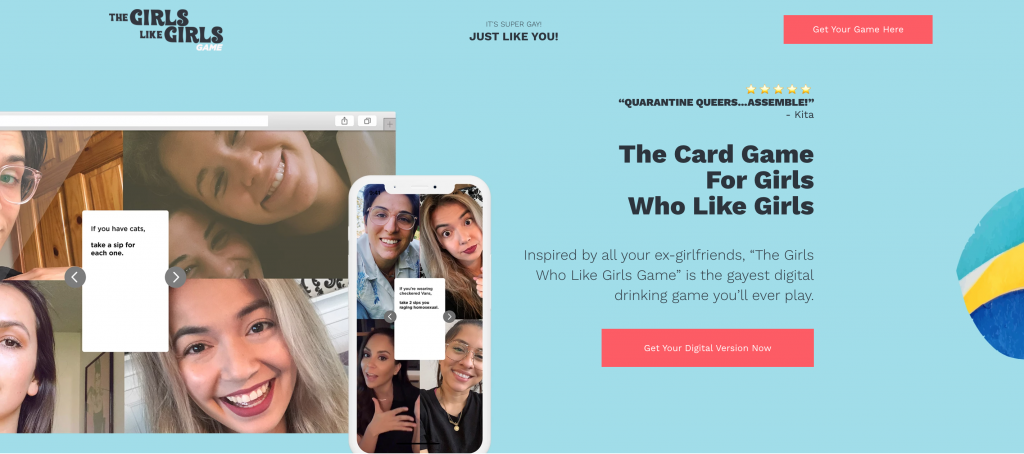 One card told us to, "tweet about how Cadet Kelly is a lesbian film," and then take two sips. Let me tell you that dozens of lesbians took to Twitter already to do just that.
4. Read Some Queer Fiction Books
I always have a hard time finding non cringey F/F books but this video came in handy when picking my next super gay, written adventure.
5. Text Your Ex
We're in the middle of a pandemic so we all get a pass to restart conversations with our exes, right?