Hi Millennials! If you're anything like me at one point you swore you would never, ever join TikTok. You're a 20-something adult that just doens't keep up with "what the kids are doing." Well now we're all bored and yes, I caved. I joined TikTok and let me tell you…I'm addicted.
My new found addiction to TikTok combined with the enormous amounts of wine I've been consuming during quarantine has pushed me to purchase some very interesting items that I've come across on the platform. Some are hits and some are more "wtf were you thinking?"
Okay this is not my fault. I HAVE to have tiny things. I was born this way, I'm sorry. This product immediately brought a smile to my face when it arrived. It's cute, functional (where else I'm a supposed to put my sponge?) and just all around hilarious. I noticed some other variations of the same idea that are equally as adorable.
Price: $14.80 on Amazon
I'm usually not a big fan of card games but the theme of this game seemed way too interesting to pass. Also, if you're bored during quarantine you can always randomly pull cards and really text them to your friends…or exes.
Price: $19.99 on Amazon
I saw many recipes ranging from waffles (duh,) to hash browns, to pizza pockets (I know!) being done with this adorable appliance. Maaaaybe I've been whipping up chocolate waffles every morning. We're all getting through quarantine in our way okay!
Price: $11.99 on Amazon
4. Trader Joe's Elote Seasoning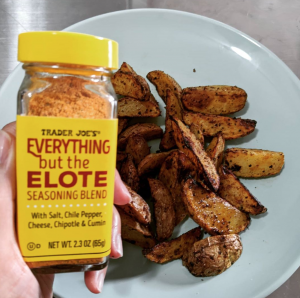 DON'T WALK, RUN!
Price: 2.99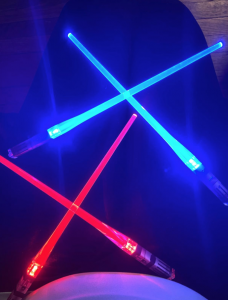 These look SO COOL, but being totally honest the chopsticks are a little too big which makes them hard to grab.
Price:14.97
I'm still not sure how the TikTok algorithm works but I'm not mad it's basically allowing me to shop the weirdest, most random products on the Internet. #StaySafe friends!